Staff
When you became my client, you placed your trust in me to help make your vision a reality. I honor that trust with the help of my dedicated support staff. Together, we are commited to always provide you with superb customer service.
In order for us to maintain the Northwestern Mutual guarantee and provide you with an ever evolving finacial plan, we complete an annual review. In the past that annual review was scheduled 12 months from the last meeting. Moving forward, our team will be calling your family 6 months prior to your birthday. It may sound odd, but this is the best way for our team to track your annual review progress.
In addition to the new tracking system, we have added a couple new faces to the team: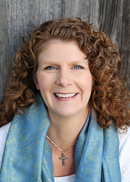 Christina L Perkins
Scheduling Coordinator
Christina L Perkins began her career as a Scheduling and Marketing Coordinator at Northwestern in 2009.  She joined Andrews's team in 2017, and makes sure that we spend the right amount of time, at the right time, with our clients.  She is detailed, thorough, and is well aware that our clients are busy, hardworking people who understand the value of planning for their futures.
Christina and her husband have three children.  She volunteers at her local church and at House of Hope of Central Virginia for battered teens.  During her time off, she enjoys riding her Yamaha sport bike and tending their flower and vegetable gardens at their home in Louisa.
Christina holds a degree in Patient Admissions, Medical Coding &
Billing, as well as a Virginia State certification in Elder Care & Medical Ethics from Piedmont Community College, Charlottesville, VA.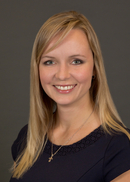 Julija Bugera Gilliam
Associate Financial Representative
Julija Gilliam has been with Northwestern Mutual since September 2011. She joined Andrew's team in August of 2016. Her experience, education and continued studies in the financial industry makes her a vital part of the team. Julija works directly with Andrew and our clients throughout their financial planning process. She specializes in client servicing and ensures the maintenance of an efficient, organized, and compliant practice.
Julija has a Bachelor's degree in International Business with a Financial Management Minor from Old Dominion University. She also holds the following licenses:  Life,Health and Long Term Care Insurance and FINRA Series 7 and 63. All in the state of Virginia.
In her free time, you can find Julija and her husband spending time at the beach with their two children.